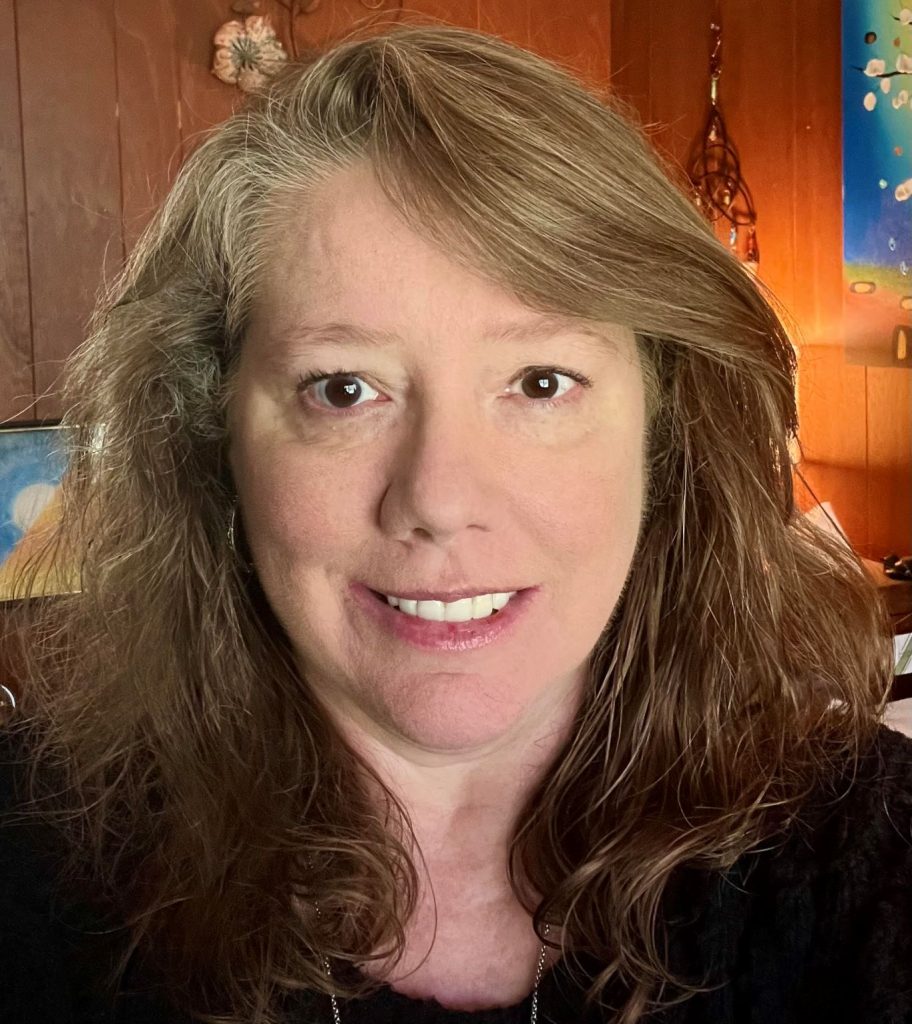 Connie Merriman is a Licensed Professional Counselor with a Masters Degree in Clinical Mental Health Counseling. Connie works with adults ages 18 and over with mental health and addiction issues. She has worked for several years in clinics, inpatient, outpatient and prison settings. She is experienced in working with many challenges including Anxiety, Depression, Bipolar Disorder, Substance Use and Trauma to name a few.
Connie is a Certified Clinical Trauma Professional Level I and is EMDR-trained. She uses such methods as CBT, Motivational Interviewing, EMDR, IFS, Mindfulness and more. She believes in an individualized approach to counseling, tailoring her methods to best meet the needs of the client with whom she is working.
Connie believes that counseling should be a collaborative effort, teaming with the client to achieve their goals. Feeling stuck? Worried? Having trouble falling asleep at night or getting out of bed in the morning? Trapped in the past? She can help with that. Connie helps her clients learn how to help themselves overcome difficulties, to learn more about themselves, and grow into the people they want to become.
MCS accepts most major insurances, including Connecticut Medicaid/HUSKY. Unfortunately, I cannot accept Medicare at this time. I do accept private pay.
HOURS: Tuesday through Saturday, 10 AM – 8 PM.
MCS is located in North Canaan, Connecticut and offers both in-person and telehealth options.